There are a lot of elements that go into toku shows that fans normally love to like or dislike, depending on it's quality or personal preference. But one element in toku that I don't quite hear people talking about as much is the acting quality of these shows. Many fans rarely give acting quality much thought, as if it's not quite as relevant compared to the likes of good choreography, good designs, good writing, etc. Other fans might just dismiss it by claiming that all toku acting is bad, or that all toku acting is pretty much on par with Power Rangers acting, which I strongly disagree with. And other fans can't really tell good acting from bad acting, which I don't fault them for. I think the acting quality of toku is very important and definitely deserves recognition. Plus, it can really help bring a completely different layer of creativity to the shows.
The most frequent times I've ever heard people talking about the acting in toku (which mostly happens to be from Power Rangers) are:
Praised for good acting: Time Force
Criticized for bad acting: Wild Force, Operation Overdrive, Samurai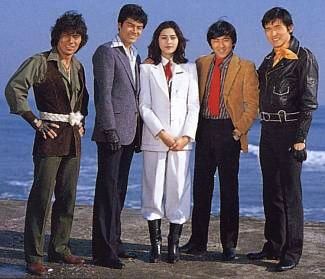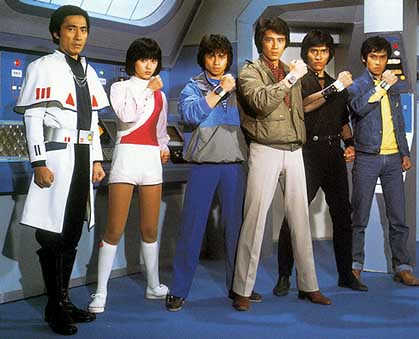 Good acting like I said before brings in a whole another layer of creativity to their shows. The actors need to be enthusiastic about their roles and put their all into bringing the characters to life. Even if the characters are in the background, they should still be in character and still doing things. For example, Battle Fever J and Dynaman are pretty simple shows, but I think one big reason why these shows stand out is because their casts are so much fun and memorable. Each of the heroes have their own talents, and the episodes makes sure they are not wasted. And if the hero can do their own stunts, then more credit to them! Acting is all about how the characters talk, what kinds of faces they make, how their body moves, how they think, and how they react to everything around them, including their hobbies. If they underperform, they'll come off as flat and unmemorable. If they overact, then they'll come off as jarring and even hurt the flow of the show and even the overall experience for the viewers. Sometimes, even good writing can be less enjoyable, if the actors don't compliment the scripts well. This makes casting choices VERY important, as it's not good to have actors starring in roles that they can't pull off.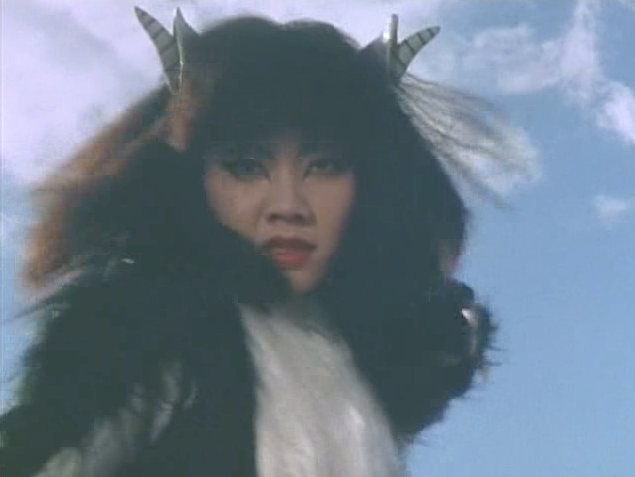 While Maskman's stories don't really focus on Maskman's mentor Sugata, I think Sugata is still one of the best mentors ever in Sentai. And this is mostly due to the fact that his actor, Hayato Tani is such a good actor. He makes his presence and his personality known, even if he isn't the focus. Good actors can bring presence and spotlight to themselves, even if they aren't the focus of the story, adding a whole new layer of creativity to the overall package of the show. I think the same can also be said for Miyuki Nagato's performance on Wolk from Flashman.
Good acting can also help out a show so well, it could actually improve the whole thing! Changeman's cast was good. However, Changeman had two veteran actors who already had a lot of experience. One on the heroes side and one on the villains side. Them being Jun Fujimaki (Ibuki) and Shohei Yamamoto (Giluke). These two were so good and worked so well with the other actors, that it really helped improve everyone's acting skills in Changeman! When it comes to good acting, teamwork and chemistry with others is also a big necessity.
Speaking of chemistry, I think Gaoranger is a good example of having a team where all the members have really good fun chemistry with each other. They create a well knit together team to the point where even the bond gives off presence as well. Lots of fans accuse Gaoranger of having bland characters, but I disagree. I think Gaoranger's characters are simple, yet played by very good actors who really brought the team to life. And as much as I like Timeranger, while Timeranger's cast is good, I think a big weakness with the show is that they kind of lack chemistry and don't quite feel like a well closely bonded together team as they should've.
Teamwork also involves cooperation with the directors as well. The directors tell the actors what they're supposed to do. Scenes are shot several times, and it is decided in the end which filmed scenes look the best to keep. The directors have to make good decisions in what to tell the actors to do, and to make sure what they say can compliment their acting skills. If not, then we get poor acting out of poor directing as a result, and that's not good at all. Some bad directors can also end up shooting a bad looking scene with the actors and end up okaying it, which is a part of bad decision making on the director's part. Kamen Rider Blade is infamously disliked by the Japanese fandom and is still constantly ridiculed to this day due to Blade's poor directing and acting performances, to the point where Japanese fans have made memes out of them.
A lot of toku actors are also paired up with a suit actor. This is a very important part of the henshin hero genre. The actors and the suit actors have to bond together and bring life to the character, in order to make them believable both in and out of suit. This helps the audience believe that it's the same character whether they are transformed or not. It all comes down to the consistency of how the character talks and their body movements. A recent good example would be the execution of Alata from Goseiger. His actor, Yudai Chiba greatly improves as an actor through his partnership with suit actor Yasuhiro Takeuchi (GoseiRed).
I want to bring up my thoughts on Hiroki Konishi's performance on the character Kouga Saezima from Garo. Personally, I don't think Konishi is a very good actor. He comes off as very stiff and does not do much in the way of acting. This makes the character Kouga very bland and unlikable to me, and actually quite a chore to sit through. Now, some people have said to me that that's the whole point of the character. But why exactly is that any good reason for me to accept that and even like it? Cause I certainly don't think that's a good reason at all. In fact, I think that reason makes it sound even worse. It's bad to accidentally have bad acting. But it's even worse to do bad acting on purpose and to just expect the audience to love it for what it is. That just comes off as sounding arrogant, and I really hate it when any work of art demands me to feel a certain way, rather than just letting me feel it for what it is. Now, for people who do love Kouga for the way he is, I think that's perfectly fine! I don't think there's anything wrong with that at all. Perhaps it's personal preference for how some fans want certain fictional characters to act. But for me, Kouga did nothing for me, and Konishi's performance was just below par in my book.
To wrap this up, I want to make a mention of two of some of the best toku actors out there imo. Jouji Nakata (Kaura from Flashman and Bias from Liveman) and Yutaka Hirose (Wanda from Flashman, Kemp from Liveman, Tranza from Jetman, Jin from Dairanger, and Kazuki Katagiri/Zander from Changerion). Yutaka Hirose has shown his range as an actor by playing five completely different characters, while still giving each of them his own unique charms as an actor. Hirose is great at pulling off rebellious pissed off villains, and that trait can be found in all of his roles, despite how very different they all are. But really gotta give credit to Jouji Nakata for Hirose's greatness. Hirose has said that he viewed Nakata as the greatest actor on film during their time on Flashman, and that he took a lot of acting pointers from him. Like I said about Fujimaki (Ibuki) and Yamamoto (Giluke) earlier, Hirose looked up to Nakata's acting performances and skills, and really used his talents to become a much better actor. And in doing so, it gave birth to a lot of memorable characters that helped make a lot of these shows turn from just good to beyond fantastic. Some of these actors are just so good and unique, that you just can't imagine some of these great characters being played by any other actor.
Overall, I think acting in toku is a very important element to the craft of putting toku shows together, and not something that should be blown off or handled lightly. There are a lot of good actors in toku that deserve lots of credit for the amazing characters they helped create. And I hope we can continue to find plenty of new talent in the future. =D