Anyone that knows me knows that my #1 favorite Sentai is Gingaman. Saw it as a kid all the way back in the year 1998. But what was it about this show that caught my attention and drew me in? Well, funny thing is, when I started Gingaman, I started when a little more than half the episodes had already aired. The very first episode I saw of Gingaman was episode 34.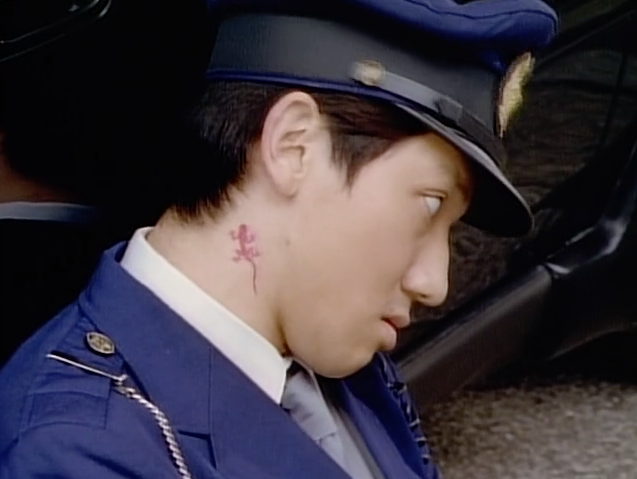 Most will know this episode as the final episode for the third Balban general, Iliess. And man, was this an intense episode! At first, I didn't know Iliess was a main villainess, but found her to be a pretty awesome Monster of the Week! Though through dialogue, I kinda gathered she was a big villain. So what does Iliess do in her final episode? Summons an army of bloodsucking lizards of darkness to take the blood of humans in the entire city, sacrificing them for the revival of Daitanix. The Gingaman will stop her right?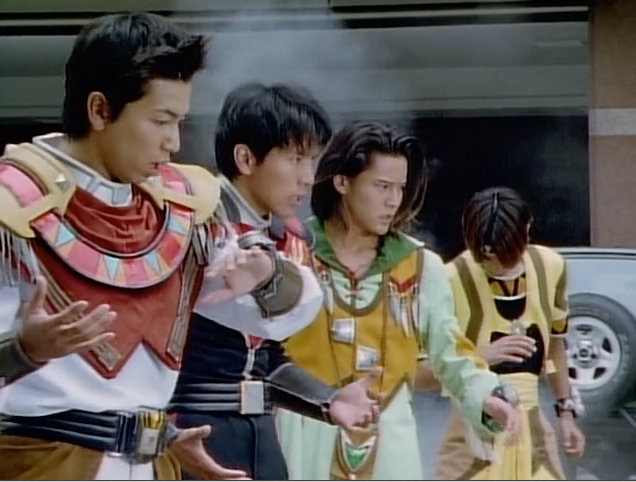 Easier said than done. Iliess uses her magic to create a massive barrier around the city, that once inside, it neutralizes the Gingaman from transforming. Pretty high stakes if you ask me. And this was a big part of the Gingaman showing off how awesome they were in my eyes. If they were going to have to stop Iliess, they were going to have to get to her, out of suit. What's blocking their way?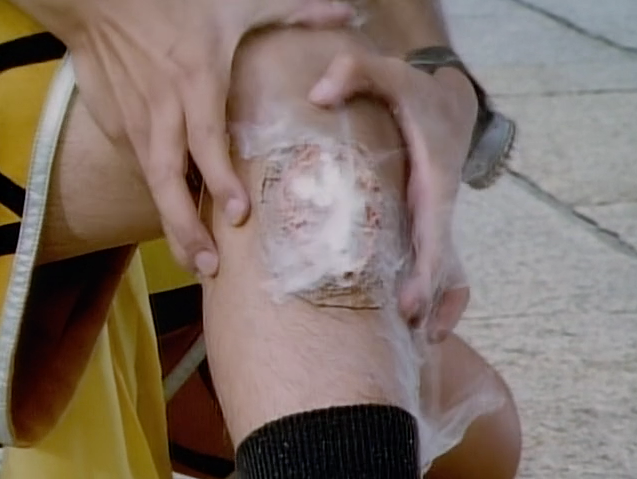 Iliess summons the souls of her fallen minions and fuses with them, granting her the ability to use magic to revive them from the dead. So the Gingaman are pitted against five of her revived monsters. She also uses her abilities to dissolve part of Hikaru's leg. Ouch!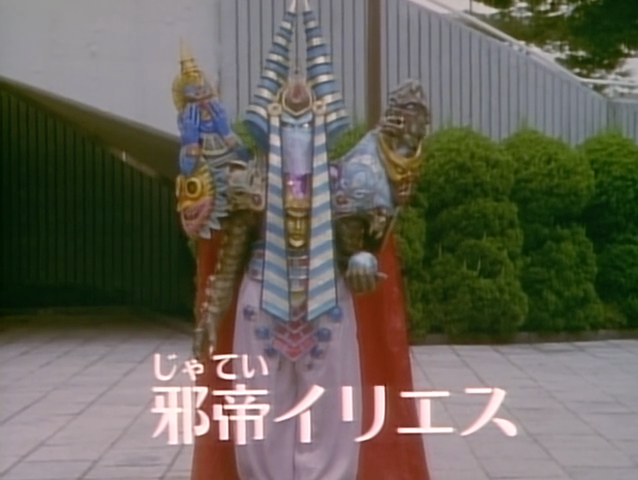 The Gingaman all manage to show off their courage and perseverance, and prove that they are an awesome heroic fighting force, that just left me in awe. And conflict and action aside, I was very intrigued with the elements that made up Gingaman. The nature and elemental motifs (always had a thing for these). How it was like a cosmic fantasy. And the multiple tribes of the Balban. I was always very into platformer video games like Crash Bandicoot, Spyro the Dragon, Rayman, and even games like Legend of Zelda. And Gingaman seemed to appeal a lot to the gamer in me.
The next episode I saw was episode 35. While not as big of a deal to me as the other eps I'll be discussing, this still brought me into the world of Gouki (GingaBlue). And man, I love the guy a lot. In this ep, he finally decides he's going to confess that he likes Ms. Suzuko. However, he finds himself in a rivalry with a man named Shunsuke Kishimoto (played by Red Racer's actor from Carranger). And things get worse when Balban's fourth general, Battobas begins his first mission, which results in Ms. Suzuko getting injured and hospitalized.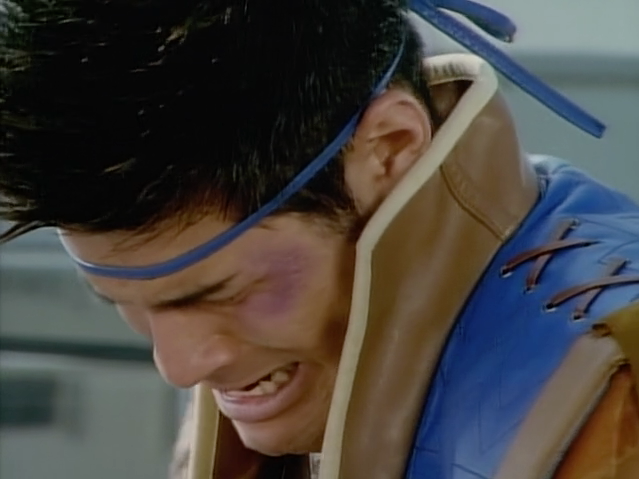 Kishimoto blames Gouki for Ms. Suzuko's injury, claiming he was a bad influence on her, and that he was unable to protect her. He finishes it off by telling him that Ms. Suzuko has no need to be with a person like Gouki, who needs to be a warrior and protect the city, than protect her. As a kid (heck even as an adult), I could never stand seeing people getting wrongly blamed. And seeing the big tough guy Gouki getting very emotional over this, really struck a chord with me.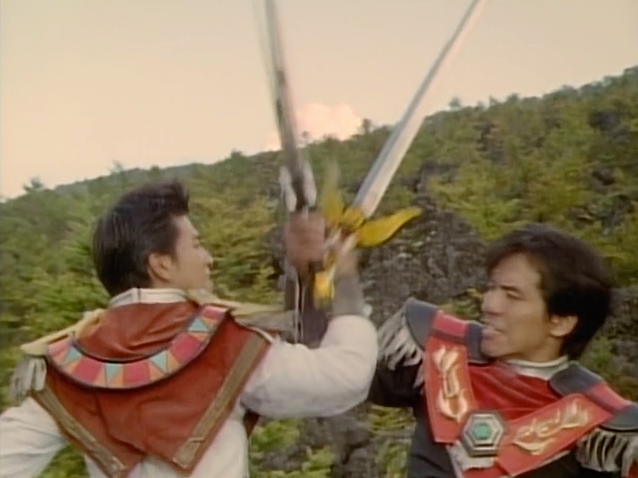 The next big episode for me was episode 37. What I really grew fond of were the Brothers of Flame, Ryouma (GingaRed) and Hyuuga (Black Knight). Their sparring match at the start of the ep really showed what a deep bond they had with each other to me. I often related a lot to Ryouma. He was often unsure of himself, and looked up to his older brother Hyuuga. Yet despite that, Ryouma always managed to break through and stay strong. I saw the show through his eyes, and was very impressed with him.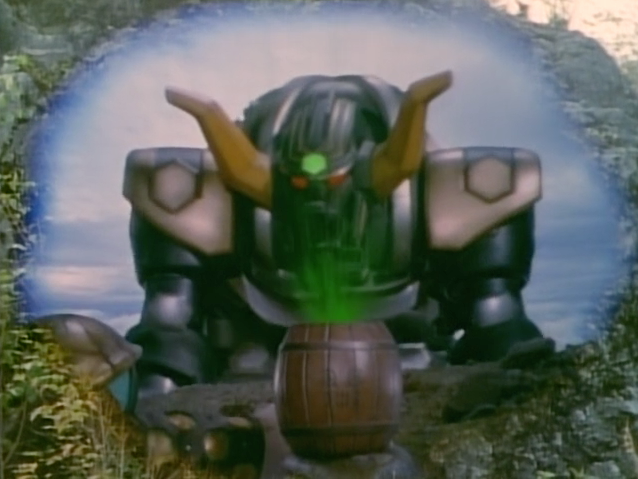 Sadly, tragedy strikes when Bucrates, who has left the Balban, ends up magically sealing away Goutaurus. He uses Goutaurus to blackmail Hyuuga into working for him in order to get his revenge on Zeihab. Should he refuse, Bucrates would end Goutaurus' life. This was a big deal to me. I had never seen a member of the Sentai team actually leave the team before. It was quite heartbreaking.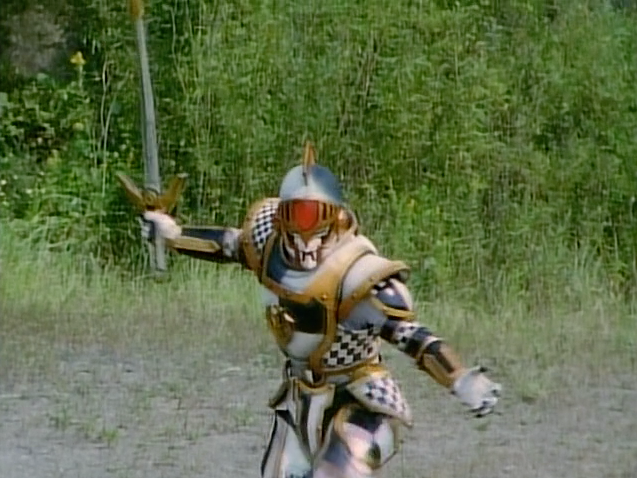 Another cool thing about episode 37 was the Monster of the Week, Gobies. This guy was able to change the color on his helmet to any of the Gingaman colors, granting him access to their powers. Being the careful analyzer Gobies is, he manages to outperform the Gingaman in all their moves. It takes a lot of careful planning and perseverance for the Gingaman to outsmart and defeat him. I was very impressed with the Gingaman again. Overall, a fantastic episode that really left me on the edge of my seat.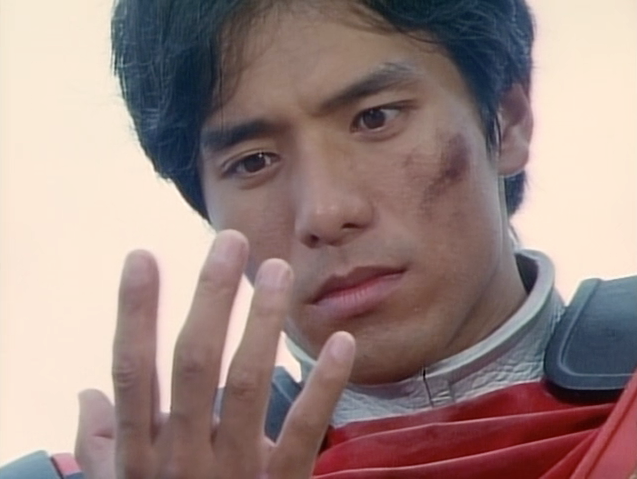 The next ep I saw was ep 38. This was probably one of the sadder Sentai eps I've ever seen. Bucrates has Hyuuga drink an elixir which relinquishes his "Earth" and cuts his ties from the planet. In doing so, Hyuuga may never return home. Despite Ryouma and even Saya's attempts to stop this from happening, it is all in vain. I was left wondering what would happen to Hyuuga. All I knew was that I felt just as crushed as the rest of the team did.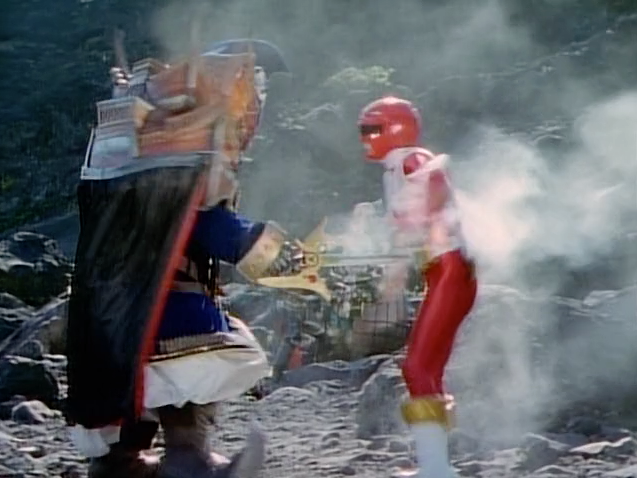 The last ep I will talk about is episode 42, which was the next ep I saw. Man was this ep intense. Daitanix is finally revived, and is wreaking havoc everywhere. Even tearing off the arms of GigaRhynos and GigaPhoenix! And to make matters worse, Zeihab personally stabs Ryouma, wounding him terribly.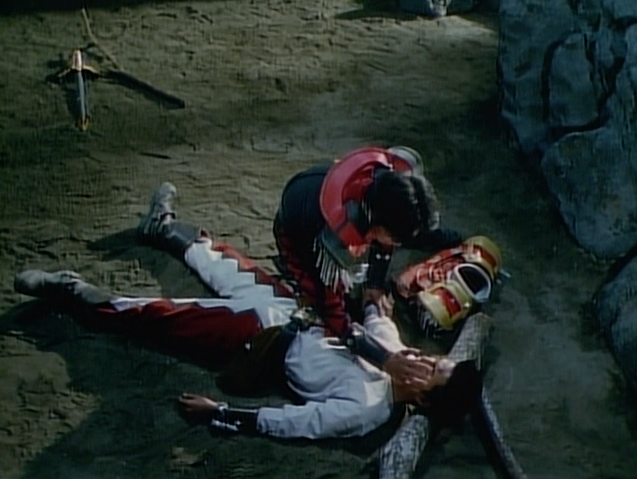 Hyuuga tries to help Ryouma, but Bucrates keeps him from doing so. It's a pretty frustrating scene, since Ryouma is on the verge of death, and Bucrates won't even allow his brother even a second to help him. But luckily, Ryouma has other friends like Moak and Yuuta to help him. So despite all odds, there was still a glimmer of hope. It was a fantastic episode.
After ep 42, I did manage to watch the rest of Gingaman and catch up on it, just in time for the grand finale. But this was basically how I really got into Gingaman, and just Super Sentai in general. =D